At Oldach USA we are committed to help our customers grown their business offering them not only the best products and services in the industry but the training about the latest technology and product updates. #WeAreCommittedToYou Here are the seminars held this year from February thru June.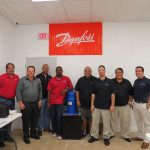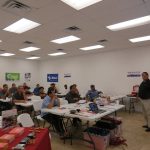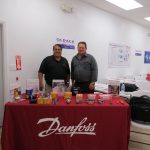 Brand: Danfoss
Date & Location: February 6th Orlando & February 7th Kissimmee
Topic: Pressure & Temperatures Controls, Electronic Temperature Controls, Condensing Unit Start Up Wiring and OP Slim Condensing Unit Select Operation.
Ecoer Seminar
Brand: Ecoer
Date & Location: May 23 Orlando & May 24 Kissimmee
Topic: Trouble Shooting, Warranty, IOT Functions & Service, Valve & Adjustments, Circuit board Functions, & App Registry.
Gree Seminar

Brand: Gree
Date & Location: April 19 Orlando & April 20 Kissimmee
Topic: Product Technical Presentation for: One to One, Multi-Zone & Light Commercial Ductless Inverter System, and Ducted Central Air Inverter Systems.
We are getting ready for the upcoming seminars. If you are interested in receiving information about our seminars, events or keep up with what's new in OLDACH USA, sign up to our newsletter, visiting our Facebook: OldachUS or click here: https://www.facebook.com/OldachUS/app/100265896690345/